Educational Science Gifts for Middle School Kids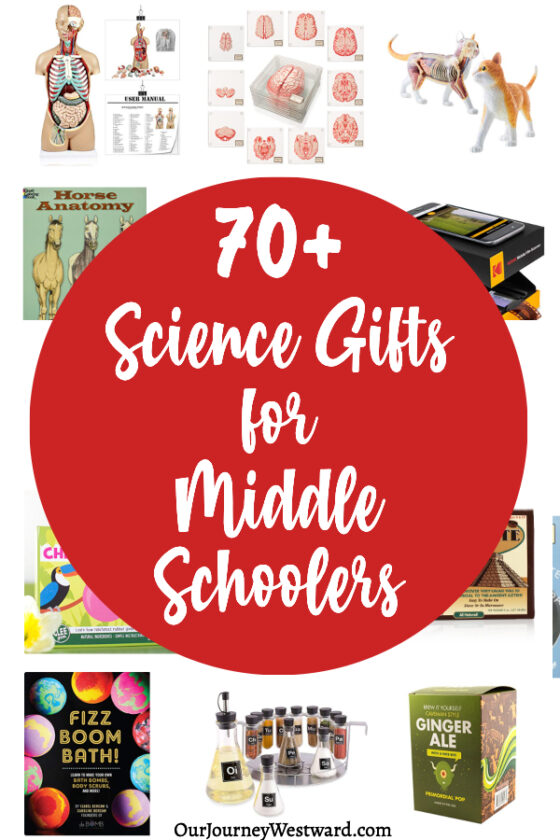 Middle school kids are a fun, unique sort, aren't they? Caught between childhood and something greater, it can sometimes be difficult to buy gifts for them. But even for middle schoolers who quickly become star-struck with trendy clothes and high-dollar electronics, I'm still a big believer in giving at least a few educational gifts.
The middle school years are so special for science education. Whether your child is already a lover of science or not, there are so many wonderful topics to learn about now that they are old enough to really understand and young enough to have plenty of time for explorations. That's why science gifts for middle school kids are my go-to for gifting.
Kiddos who love science will have opportunities to dig deeper and explore further with interest-based gifts. While the kiddos who don't necessarily love science will at least be tempted by unique gifts that seem more like fun than learning. Either way, this giant list of educational science gifts for middle school kids should help you find a few ideas that will bring smiles and bless your homeschool through some sneaky learning.
This post contains affiliate links.
Science Gifts for Middle School Kids
As you browse the lists, think about ways that you can further the love of a certain topic AND ways you can introduce new, undiscovered topics.